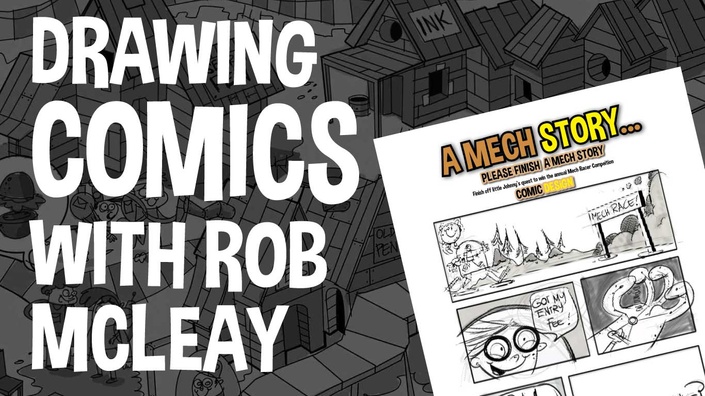 Drawing Comics with Rob McLeay (LIve Stream)
Saturday 18th April, 2020 12.30 pm to 2.30 pm. (New Zealand time GMT +13)
Introduction to Designing Comics
Join me in this introduction, online live streaming course in making comics, No need to have any experience, just loads of passion, paper and pencils!

What you will learn:
introduction to Storyboarding
Layout basics
Perspective basics
Composition (Putting it all together)
If you are looking to create great characters then I recommend taking the Ultimate Cartoon Holiday Workshop before this course as you can learn all about developing your own characters.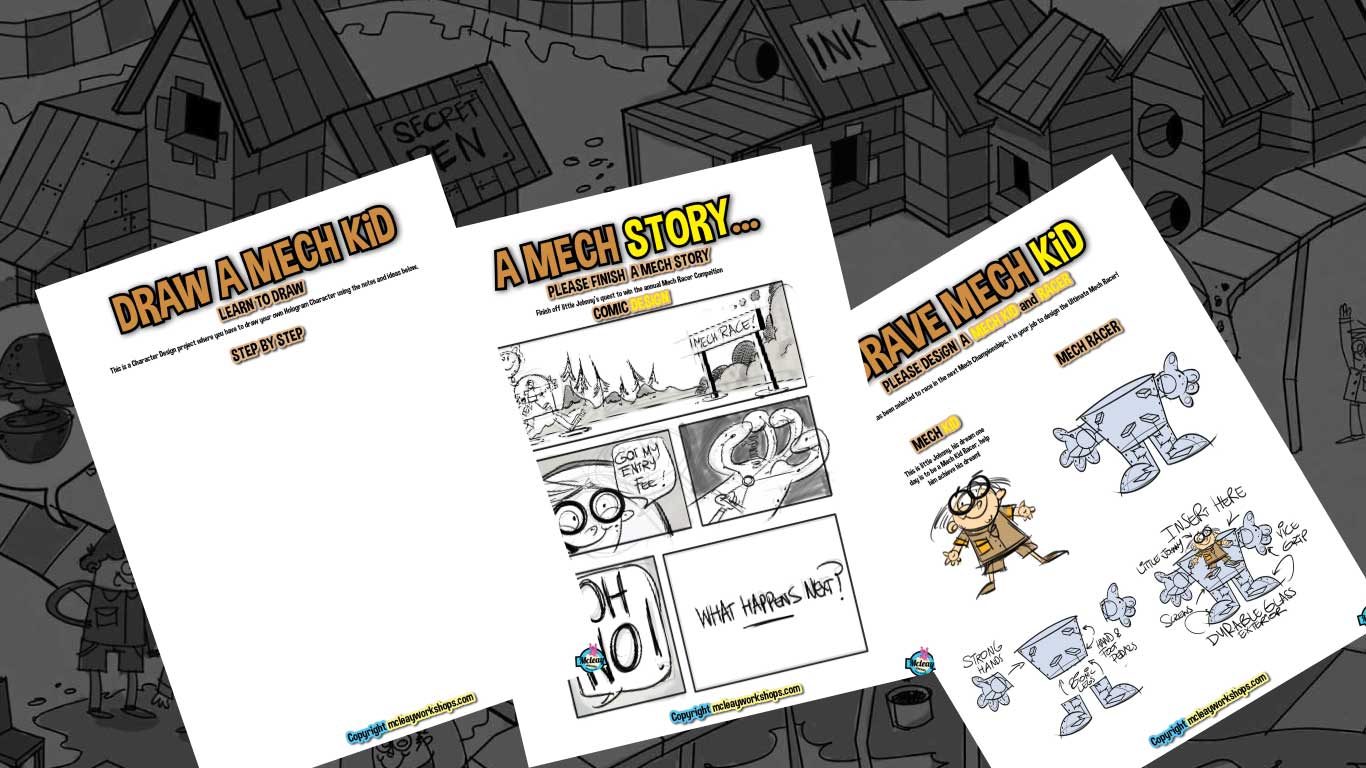 What happens in a Designing Comics live stream?
It's pretty easy, once students have enrolled on the course, they will have access to the live stream portal.

8 hours before the live stream begins, students will be sent course material to review which will discuss what is going to be taught and what art materials they will require.

Your Instructor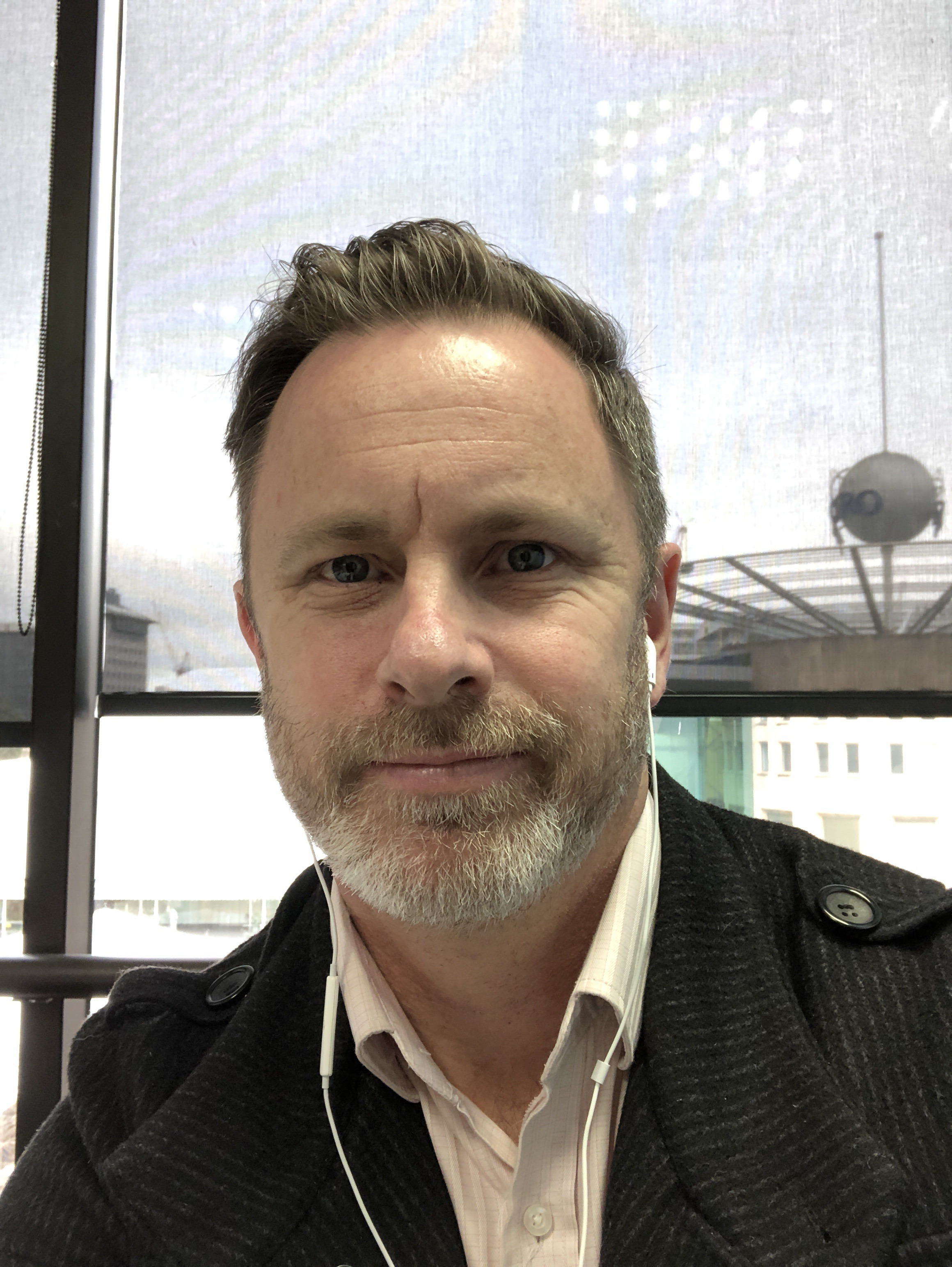 My name is Rob McLeay but, my students call me Mr Awesome. I'm the founder of Mcleay Workshops a 20 year old NZ company that creates fun, engaging and inspirational cartooning projects for all ages
Frequently Asked Questions
When does the course start and finish?
Saturday 18th April, 2020 12.30 pm to 2.30 pm. (New Zealand time GMT +13)